Our professionals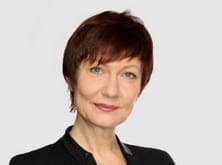 Elena Georghiou
Founder and Managing Director
Ukraine
Elena Georghiou – Founder and Managing Director of Feod Group. Has two higher educations: the first at the Odessa State Polytechnic University, majoring in automation and computer engineering (1986) and second in the Moscow State Law Academy, majoring in law (1991). Has work experience in London immigration law firms. Is a regular participant in seminars and trainings on immigration, corporate and private law of the European Union.
Elena Georghiou has more than 25 years of legal experience and heads the specialized Residency and Citizenship practice across European countries, UK and USA advising HNWIs and their families on:
immigration planning;
consultations on obtaining alternative (second) citizenship;
Residency and Citizenship by Investment;
business immigration;
preparation of appeals, working with complex immigration cases.
She advises individuals and corporate clients for wealth/business structuring and assets protection.
Central to her Managerial role in the company she initiated and united high level lawyers and other top professionals around the word in order to provide Feod Group clients with bespoke level of legal and business services word wide, keeping the staff focused on the opportunities and challenges faced by each individual client.
Speaks Russian, Ukrainian, English.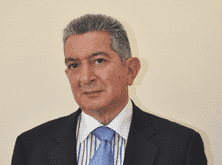 George Georghiou
Managing Рartner
United Kingdom
George Georghiou graduated from King's College London University (UK) in 1979 obtaining LLB (Hons), following which worked in various firms of solicitors, specialising in property and contract.
In the 80's Mr. Georghiou opened his own real estate company in Kings Cross, dealing with acquisitions, property developments, sales, lettings and management.
George Georghiou was awarded to the position of Member of the National Association of Estate Agents from 1994.
Since 1999, Mr. Georghiou has been retained as a consultant by numerous property companies on investment and development.
As of 2005 Mr. Georghiou joined Feod Group as Managing Partner.
George Georghiou advises clients of Feod Group on:
investment in real estate around the world;
obtaining citizenship of the selected country for investment;
representing clients in commercial and government entities abroad;
business organisation and management abroad.
Speaks English, Greek.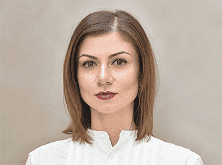 Tetyana Lementarova
Managing Partner
Ukraine
In 2004 Tetyana Lementarova graduated from the University of Nottingham Trent, London (UK) qualification of Bachelor of International Business (BA Hons) and in 2006 received an MBA from the European School of Economics Rome (Italy), Marketing Management specialisation. Has work experience in UK, Italian and Cypriot companies.
2005-2009 co-founder of an Italian company tour operator New Lands (Rome, Italy).
Since 2001, Mrs. Lementarova works as representative of Feod Group abroad. Participates on behalf of the company in international seminars, trainings and conferences on education, immigration and property acquisition abroad.
Tetyana Lementarova is an expert in the field of:
planning an academic career abroad;
organisation of new business abroad and purchase of ready business;
obtaining immigration status;
selection of investment projects.
Speaks Russian, Ukrainian, English, Italian, French.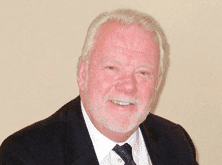 William Slattery
Рartner
USA
William Slattery graduated in Management from Middlesex County College New Jersey (USA).
Has 27 years experience in a variety of immigration services in the USA. Prior to 1998 headed the Department of Immigration and Naturalization Service of Washington (USA). He was appointed Special Commissioner for the work with migrants in the United States, 26.000 employees were under his supervision.
William Slattery provides professional consultation for clients of Feod Group on various aspects of migration and citizenship to USA, Canada and Australia, as well as full immigration support for such categories :
obtaining of immigrant and non immigrant visas;
changing immigration status inside USA;
renewal of immigration status;
working with complex cases and with visa denial.
Speaks English , Italian.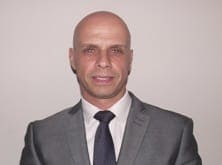 Christopher Pelentrides
Рartner
United Kingdom
Christopher Pelentrides, graduated in law in 1997, a Practicing Solicitor regulated by the Solicitors Regulatory Authority.
Christopher is a one of founders of UK based Solicitors firm, was admitted as a Solicitor in 2000.
His experience and knowledge enables him to deal with actions in all levels of courts, from Magistrates Court to Crown Court in Criminal proceedings, and from County Court to High Court in Civil proceedings. He is also proficient in Immigration appeals and has successfully challenged the Secretary of State for the Home Department & UK Border Agency on behalf of his clients. Christopher has a very wide client base of UK and international clients consisting of both individuals and corporate entities.
Christopher has acted for various professionals, sports personalities, football clubs and celebrities in the UK.
Christopher Pelentrides advises Feod Group clients regarding :
 all aspects of Immigration and Nationality Law (including Human Rights Law);
Civil and Criminal Litigation;
Immigration appeals.
Deals with complex issues and possesses great negotiation skills to resolve matters.
Speaks English, Italian, Greek.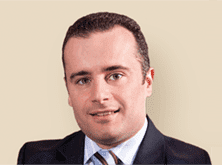 Dr.Jean-Philippe Chetcuti
Partner
Malta
Dr Jean-Philippe Chetcuti is one of the founding partners of leading Malta law firm based in Valletta and London. Dr Chetcuti is part of the firm's multi-disciplinary Tax Practice Group lead by 3 tax partners of the firm, specialising in international corporate and private client taxation. Dr Chetcuti is a key advisor on Malta holding companies, Malta royalty companies,Malta trusts, Malta foundations and professional investor funds in international tax and estate planning as well as Malta citizenship and Malta residence programmes. The firm offers end-to-end tax advisory, company formation, fiduciary, accounting and company administration services to clients using Malta in International Tax Planning, cross-border business structuring and wealth management solutions.
Dr Chetcuti is the Chairman of the Maltese branch of STEP, the Society of Trust & Estate Practitioners, a member of the Malta Chamber of Advocates and sits on the executive council of the Institute of Financial Services Practitioners. He is also a co-founder and secretary of the MAFE Malta Association of Family Enterprises and has led proposals for the enactment of a world first Family Business Act in Malta.
Dr Chetcuti is an experienced immigration advisor and holds licence no. IIP 001 as Maltese Authorised Registered Mandatory (ARM) which provides rights to represent foreign citizens for their residency and citizenship applications.
Dr Chetcuti advises Feod Group clients regarding following aspect in Malta:
Malta Residence & Citizenship by investment programme;
buying property in Malta;
trusts, foundations, Malta company formation;
tax planning: Malta double tax treaties, participation exemption;
hedge funds, Forex, investment services, binary options;
IP law;
aircraft & yacht solutions;
shipping;
regulated internet gambling &diigital gaming.
Speaks English and Italian languages.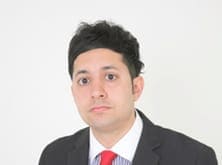 Peter Petrou
Partner
United Kingdom
Peter Petrou graduated from Kings' College London University (UK) where he studied Law and obtained LLB (Hons). He then attended BPP law school in London where he received a Distinction in his Legal Practice Course.
Peter started his legal profession at leading US Law Firm Dewey & LeBoeuf LLP where he joined their Capital Markets department. Peter's main practice involved advising on a wide range of equity, equity-linked and debt capital markets transactions, including IPO's and Stock Market listings. He was involved in several multi-million and billion-dollar transactions for several blue chip clients.
Peter then moved to Trowers & Hamlins LLP, a law firm based in Central London, which is consistently ranked as one of the leading law firms in the Middle-East. During his time at Trowers & Hamlins LLP, Peter assisted his clients in Africa, Russia, India and the Middle-East on several real estate, corporate, project finance transactions and litigation.
Peter is recognised by the Good Lawyer Guide in the UK for outstanding legal practice. Peter also sits on the board of several companies where he holds the role of legal advisor.
Peter is an Ambassador to the UK Cyprus Enterprise Council and was also recently awarded an award from Property Investor Africa for "Outstanding Contribution to Real Estate in Africa 2014".
Peter Petrou advises and assists Feod Group clients on:
business organisation in the European Union and the Middle-East;
support purchase transactions of property in the United Kingdom;
representation of clients in the courts of the United Kingdom;
corporate customer service.
Speaks English, Greek.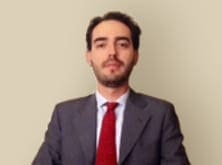 Daniele Papone
Partner
Italy
Daniele Papone is co-owner of a private practice based in Milan and Genoa (Italy) with several connections with important practices in EU (Frankfurt, Germany and Paris, France), USA (New York) and South America (San Paolo, Brazil).
Daniele qualified as an Italian lawyer (Avvocato) in 2008. He read law at Luiss Guido Carli University of Rome and earned a master of law (LLM) at Pallas Consortium in Amsterdam in 2005 in "Corporate Business Law".
In 2012 Daniele earned a II level Master in Tax law at Cattolica University of Milan (Italy).
Daniele trained and practiced corporate, M&A and financial services in Norton Rose – Milan from 2005 to 2009.
Daniele Papone advises and represents Feod Group clients on:
immigration, civil and corporate law in Italy;
insurance and taxation;
real estate;
court litigation in Italy.
Speaks English , Italian.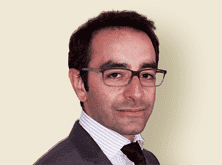 Jerome Da Ros
Partner
France
Jerome Da Ros graduated from the University of Paris and New York University and is admitted to practice in France. He is the managing partner of a French independent law firm headquartered in Paris. He advises individuals and international corporations on high profile corporate and litigation matters in France.
Jerome Da Ros has considerable experience in the following areas of French law:
real estate investments;
mergers and acquisitions;
contracts and partnerships;
litigation;
immigration.
Speaks French, English, Italian.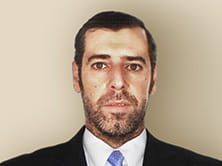 Vasco Miguel Barros Leal Cardoso
Partner
Portugal
Vasco Miguel Barros Leal Cardoso graduated in Law in 1996 from Universidade Lusíada do Porto (Portugal) having extensive additional legal training in Madrid (Spain) and New York (USA). Advocate Cardoso obtained qualifications: Master in Law and Management, Executive Master from Madrid Instituto (Madrid, Spain) and Intensive Practices, American Law/U.S. from Columbia University School of Law (New York, USA).
Advocate Cardoso is also a member of:
Lusíada's Institute for Law and Environment- ILDA's Member;
International Chamber of Commerce – ICC's Member.
Presently he is a head of private legal practice (license number: 7278P) and sits Partner within Feod Group providing legal services to corporations and private clients.
Advocate Cardoso specialise on:
Immigration;
International Law;
International Arbitrage;
Commercial Litigation;
Civil Litigation;
International Consultancy;
International Relationships;
International Contracts Negotiation.
Speaks Portuguese, English, French, Spanish, Italian.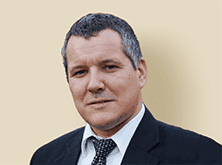 Stefan Toffol
Partner
Switzerland
Stefan Toffol studied social and economic sciences with specialisation in Management and Marketing at the University of Fribourg. He graduated in 2004 with a degree in Master of Arts and Management and later also obtained a degree in Master of Law from the Law Faculty. In 2009 he qualified as a Swiss fiduciary expert and is licensed as a Swiss audit expert. (Register Nr. 107976 at the Swiss Supervisory Auditing Authorities RAB).
Stefan Toffol is a managing director of several companies, director of a series of activities of supervisory and advisory boards and has extensive experience in administrative support to small and medium-sized companies.
Stefan Toffol provides professionals consultation to Feod Group clients on various aspects of business and law in Switzerland:
registration and restructuring of companies, holdings, SPVs;
organization and administration, audit in accordance with the laws of Switzerland, ICS;
corporate evaluation;
internal audit activity, the special audit, examination;
tax, financial and legal advice for individuals and legal entities;
preparation of tax returns and appeals, representing clients in tax and appellate courts;
sale and purchase of companies, liquidation of companies;
family law, inheritance law.
Speaks German, French English , Italian.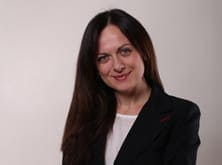 Julia Kalina
Partner
Spain
In 2003 graduated from the Taras Shevchenko Kyiv National University, Institute of International Relations with a degree in international law, private international law specialization.
In 2010 obtained the degree of Master of Laws (LL.M) from the University of Valladolid, Spain, with a specialization "Spanish Law".
In 2012 joined the Bar Association of Barcelona, Catalonia, Spain. A practicing immigration lawyer in Spain.
Has extensive experience in international, corporate law as part of international corporations, and representing clients in state and judicial bodies in Spain and in Italy, delivering advocate practice (Barcelona and Rome), participation in international exhibitions of estate and investments .
Julia Kalina advises and accompanies clients of Feod Group on:
immigration, civil and corporate law in Spain and Italy;

investment planning and business acquisition;

property acquisition;

academic planning \ business career abroad;
Fluent in Russian, Ukrainian, English, Spanish, Italian, French.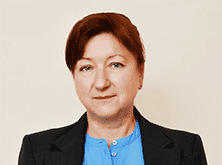 Rimma Dontsova
Senior Adviser
Visas and Immigration
Ukraine
In 1982 graduated Kiev State University , Romano-Germanic Philology Dept, the qualification of a Romano-Germanic Philology (philologist), an English teacher.
Has 10 years of experience as an English teacher in a school of foreign languages ​​"Interlingva" (Kiev).
1993-2009 – British Embassy Kiev, Visa Section.
2009-2012 – British Embassy, Kiev, Risk Assessment Unit.
Since 2012 Rimma Dontsova is a specialist of Visa and Immigration in Feod Group.
With many years of experience in immigration services, Rimma Dontsova specialises in:
preparation and evaluation of documents for submission to the immigration authorities of Great Britain and other European countries, as well as the United States and Canada for immigrant and non-immigrant status;
preparation of documents for submission for visa after visa refusal;
preparation of appeals.
Speaks Russian, Ukrainian, English.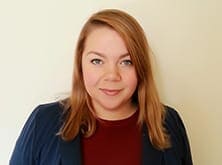 Inna Marchenko
VIP Client Manager
Visas and Education Abroad
Ukraine
In 2010 graduated from the Odessa National Polytechnic University with a degree in International Сultural Relations.
Participated in language internships in the USA, Canada, and Switzerland.
Since February 2011, Mrs. Marchenko is working for Feod Group. She participates on behalf of the company in international seminars, training and conferences on education and immigration in Europe, Canada, and the USA.
Inna Marchenko is an expert in the field of:
 development of an individual educational and immigration plan;
visa support for the following visa categories: visitor, business, short-term and long-term student visas, visas for family reunification in Europe, Canada, and the USA;
enrollment to private and public schools, colleges and universities around the world;
advising clients on the extension and/or change of immigration status in the country of living.
Speaks Russian, Ukrainian, English, French.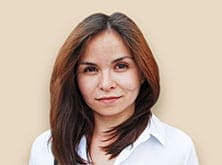 Yaroslava Shkolna
Legal Adviser
Ukraine
In 2012 graduated from Law faculty of  Taras Shevchenko National University of Kyiv
with the degree of Master of Law with honors.
A proficient lawyer, Ms Shkolna has considerable experience in contracts and partnerships, litigation, copyright, media, immigration, civil and corporate law.
Within Feod Group she specializes in immigration law of Europe and USA, particularly in programs of Business Immigration, Residency by Investment, Immigration for Highly Skilled Specialists.
She provides professional consultations for clients on various aspects of immigration to Europe, USA and Ukraine.
Speaks Russian, Ukrainian, English.