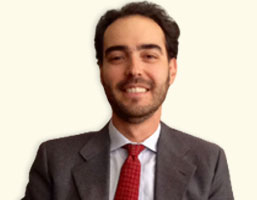 Daniele Papone
Partner
Italy
Daniele Papone is co-owner of a private practice based in Milan and Genoa (Italy) with several connections with important practices in EU (Frankfurt, Germany and Paris, France), USA (New York) and South America (San Paolo, Brazil).
Daniele qualified as an Italian lawyer (Avvocato) in 2008. He read law at Luiss Guido Carli University of Rome and earned a master of law (LLM) at Pallas Consortium in Amsterdam in 2005 in "Corporate Business Law".
In 2012 Daniele earned a II level Master in Tax law at Cattolica University of Milan (Italy).
Daniele trained and practiced corporate, M&A and financial services in Norton Rose – Milan from 2005 to 2009.
Daniele Papone advises and represents Feod Group clients on:
immigration, civil and corporate law in Italy;
insurance and taxation;
real estate;
court litigation in Italy.
Speaks English , Italian.
Author's publications