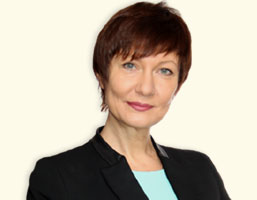 Elena Georghiou
Founder and Managing Director
Ukraine
Elena Georghiou – Founder and Managing Director of Feod Group. Has two higher educations: the first at the Odessa State Polytechnic University, majoring in automation and computer engineering (1986) and second in the Moscow State Law Academy, majoring in law (1991). Has work experience in London immigration law firms. Is a regular participant in seminars and trainings on immigration, corporate and private law of the European Union.
Elena Georghiou has more than 25 years of legal experience and heads the specialized Residency and Citizenship practice across European countries, UK and USA advising HNWIs and their families on:
immigration planning;
consultations on obtaining alternative (second) citizenship;
Residency and Citizenship by Investment;
business immigration;
preparation of appeals, working with complex immigration cases.
She advises individuals and corporate clients for wealth/business structuring and assets protection.
Central to her Managerial role in the company she initiated and united high level lawyers and other top professionals around the word in order to provide Feod Group clients with bespoke level of legal and business services word wide, keeping the staff focused on the opportunities and challenges faced by each individual client.
Speaks Russian, Ukrainian, English.