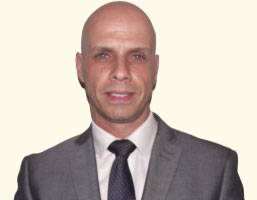 Christopher Pelentrides
Рartner
United Kingdom
Christopher Pelentrides, graduated in law in 1997, a Practicing Solicitor regulated by the Solicitors Regulatory Authority.
Christopher is a one of founders of UK based Solicitors firm, was admitted as a Solicitor in 2000.
His experience and knowledge enables him to deal with actions in all levels of courts, from Magistrates Court to Crown Court in Criminal proceedings, and from County Court to High Court in Civil proceedings. He is also proficient in Immigration appeals and has successfully challenged the Secretary of State for the Home Department & UK Border Agency on behalf of his clients. Christopher has a very wide client base of UK and international clients consisting of both individuals and corporate entities.
Christopher has acted for various professionals, sports personalities, football clubs and celebrities in the UK.
Christopher Pelentrides advises Feod Group clients regarding :
 all aspects of Immigration and Nationality Law (including Human Rights Law);
Civil and Criminal Litigation;
Immigration appeals.
Deals with complex issues and possesses great negotiation skills to resolve matters.
Speaks English, Italian, Greek.
Author's publications