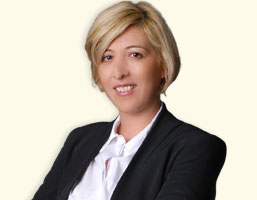 Chryso Christofidou
Managing Director
Cyprus
Chryso Christofidou is a graduate of University of Sussex (LLB) and Northumbria University (LLM in International Trade Law), and a member of the Cyprus Bar Association since 2008.
She has been working in the corporate/fiduciary sector since 2008.
She is managing under her portfolio well known international joint ventures, promising start-ups and Trusts as well as high net worth individuals and entities.
Her over 12 year experience in the field of Fiduciary & Corporate Services highlight her expertise in the following areas:
Corporate Law
Corporate and tax Structuring/Re-structuring
Mergers & Acquisitions
Corporate Administration of Legal Entities, Trusts and Foundations
Due Diligence/Compliance
AML procedures
Speaks English, Greek.
Author's publications