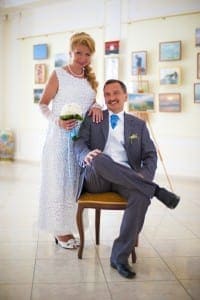 To whom it may concern
We applied to Elena and George Georghiou, Ukrainian-English business and migration lawyers, 2 years ago with regard to my Ukrainian wife's visa, or so-called "spouse visa". The visa must let her arrive to the UK for permanent residence.
Since the migration legislation of my home country is extremely strict we had to choose the lawyer company with thorough attention and firmness. There had been plenty of fails in spouse visa cases up to that time even after completely corrected applications to English embassy in Kiev. Moreover, the migration rules become more complex annually.
However, the company Feod Group represented by Elena and George turned out to be utterly reliable and professional. The lawyers served us with maximal correctness and enormous care. As a result, my Ukrainian wife is with me in Oxfordshire at the moment what can be proved by our several lovely photos.

Therefore, we recommend the company of Feod Group as a reliable partner in UK spouse visa and other cases, including international enterprise purchasing deals, with no limitations for any relevant cooperation. Being the oldest UK migration- and business-related company in Ukraine it proved its reliability and professional level in international relationships deals.

Yours faithfully,

Anthony and Larisa Botcherby

Отзыв оставлен: 1 августа 2013